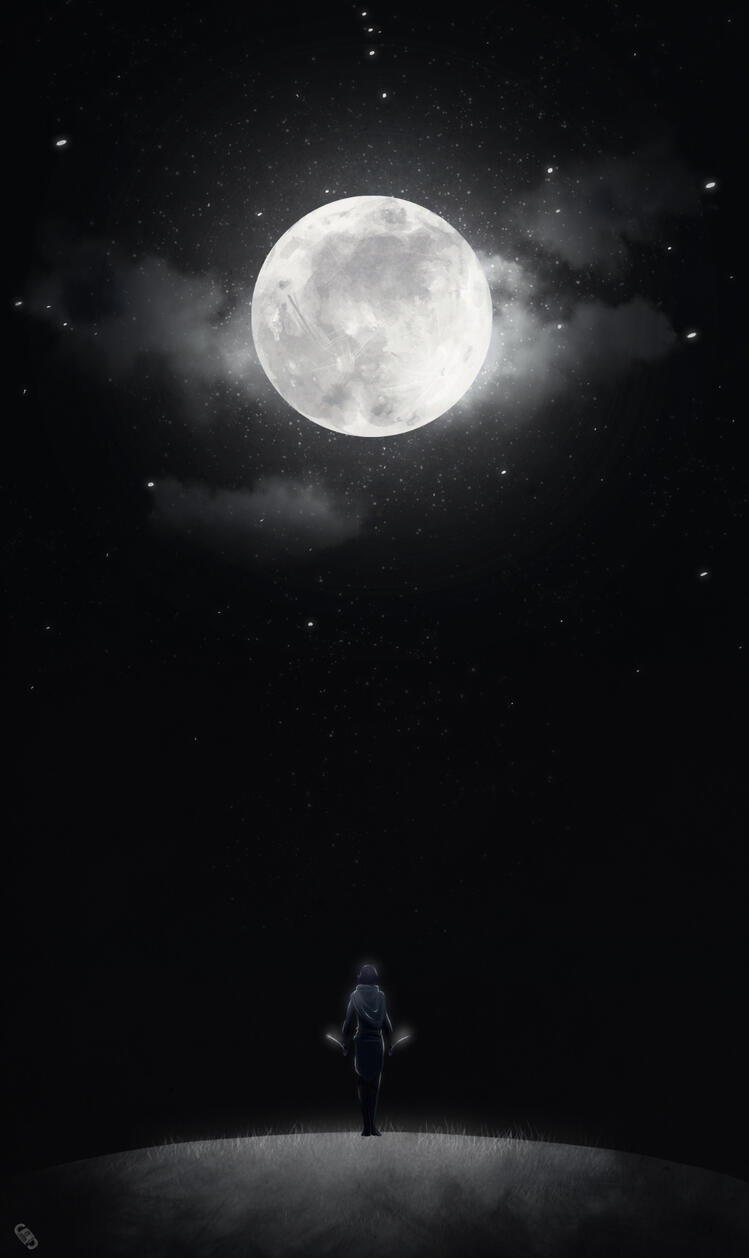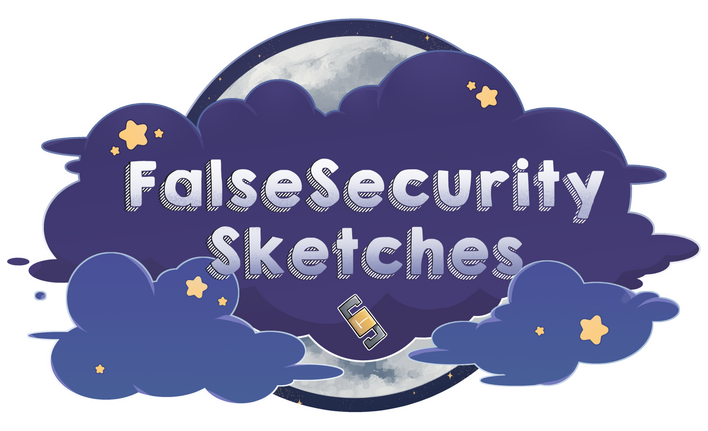 Hello! I am FalseSecurity, also known as FSSketches. I create and stream all sorts of things!Papercraft, Crochet, Needle-Felting, Digital art, Traditional art and more!My shop is now open! If you like Detroit: Become Human, Pokemon or Dogs, please consider visiting my shop to see what I have!
You can commission me for twitch emotes, papercraft dolls and more!
TERMS AND CONDITIONSAccepting a Commission means you agree to my TOS on this page, regardless if you read them or not.
Won't do
- Vehicles
- Mecha
- Offensive/Sensitive content (i.e Racisim, Gore)
- Highly sexual content
- Furry (simple cat/bunny/dog ears+tail is OK)
- Backgrounds (only simple gradients/patterns)
- Things requested in another artists style
✦ You may not resell my artwork. The work is for personal use only and may not be used for profit, unless we agreed upon a commercial type commission.✦ I retain rights to the finished piece and may use it for commercial purposes, unless the commissioner requests it not be used. I also retain the right to post the work to my social media, including live streams and process recordings to Youtube. Youtube recordings may include any reference images you have given me though normally I try my best to avoid this.✦ You may not claim my artwork as your own, trace, or heavily reference my work and claim it as your own. However, you may use sketch and line art commissions to practice your colouring when credit is given and we have agreed on this usage.✦ You may edit/use the piece for your icons, banners and headers.✦ You may post your commissioned work online if you properly credit me, and only if it's the small watermarked version. You may not remove my signature from commissions.✦ Wait times can be between 4 to 9 weeks. By commissioning me you agree with the wait time.
COMMERCIAL USE
You must state that your commission is for commercial use and what it will be used for when contacting me.Commercial use is anything that includes you profiting from the product, such as merchandise, monetized video content, game illustrations and more.For commercial commissions, there will be a price increase on top of the original price (depending on commission type)
PAYMENT✦ Payments will be sent through a paypal invoice in USD.✦ A minimum of half payment is needed for any projects over $50. Commissions under $50 must be paid in full before I can start.✦ Should the halfway point of the project be reached before the second half of the payment is received, The project will be paused and continued upon receipt of the second half of the payment.CANCEL/REFUND POLICY✦ If you do not want to proceed with your commission after receiving sketch or lineart, you will be charged and you must pay for them but you can get a refund for the stages not completed if paid in advance.✦ Refunds will not be available after accepting to proceed to final creation stage.✦ If money has not been sent, the commissioner retains the right to cancel the commission and will be removed from the waiting list.✦ If you file a chargeback against me, your right to everything I have ever made for you will be retracted and I have the right to use it, share it or even sell it publicly.
WORKFLOW✦ I will not start a commission until I have requested references.✦ I will not start a commission unless the form has been filled and emailed.Digital Art & Twitch EmotesAfter the design and payment is received, I will send multiple stages of the process to you before proceeding to the next step.
✦ Stage 1: You will receive the sketch for approval before proceeding.
✦ Stage 2: You will receive the lineart and flat colours for approval before proceeding.
✦ Stage 3: You will receive the final product.Layered or .PSD files will not be given, finished work will be sent as .PNG files. Digital art works will be provided between 2000-3000px. Twitch emotes will be provided at 112x112px.Papercraft Dolls:You will need to provide references of the person, their outfit and your pet. If you are after a pokemon, just let me know which pokemon you want to be with.✦ Stage 1: You will receive a sketch for approval proceeding.
✦ Stage 2: You will receive a photo of the final product.
✦ Stage 3: Papercraft will be shipped to you.Pet Portraits:You will need to pick a picture you would like replicated onto paper. If you do not have a clear picture of your pet, your commission may be declined. If you provide clear reference photos, but would like a different pose from pictures provided, there may be an additional charge.✦ Stage 1: You will receive a photo of the sketch for approval before proceeding.
✦ Stage 2: You will receive a photo of the final product.
✦ Stage 3: Portrait will be shipped to you.
FAQ✦ Can I ask how my commission is going?You may ask for updates, but please don't do this daily.✦ Can I request something different then what you are offering?I am open to special requests with additional fees. Please keep in mind that since it's not what I am offering as normal, it might be declined.✦ I need the commission ASAP and can't wait more than a month, can you finish it within a week?A rush fee can be applied if you need to have it ASAP.✦ What if I'm not satisfied with the end product?I do my best to minimalise this through sketch/flat colour approvals in the production stages. If you are not satisfied with the final piece I will not give refunds or redo the piece. However if I have missed minor details that have already been agreed to and you would like me to add them in, I will do my best to do so.DISCLAIMERS✦ 1 slot per person. This may change in the future.✦ Prices do not include postage for physical items (papercraft & pet portraits). Prices vary for postage depending on location, size and weight and will be discussed before sending.✦ I am not accepting international requests for papercraft and pet commissions at this time (sorry). Australia only, but this will change in the future.✦ Digital art pieces come with a simple gradient background only. Papercraft backgrounds will be picked by the artist that will match with the theme.If anything is unclear, please shoot me an email or private message me. Any questions about commmissions I am happy to answer at any time.
Please use the template below, fill it out and send it to my email address by clicking on the email icon at the end.
Commission Request Form:INTENDED USE; Private Personal / Promotion of a personal project / Commercial / Promotion of a commercial projectTYPE; Sketch / Lineart / Colour / Chibi / Papercraft / Pet Portrait / EmoteSIZE; Portrait / Waist up (for sketch, lineart and colour only, type N/A if this is not your type)CHARACTERS/PETS; Links to references along with a short description of their personality and any props they could be interacting with. For pets, I translate their face onto paper, so pick your best glamour shot!SPECIFICS; Asking if I will draw a character/pet a certain way, any specific details you'd like to be prominent in the finished artwork.YOUR IDEA; I'd like you to tell me how you see the finished commission looking so I can have a better idea of what you're looking for and can better cater to it, you can be as specific or vague as you like, feel free to reference other art, or art from my gallery (for sketch, lineart, colour and emote only, type N/A if this is not your type)REQUIRED FILE SIZE; size that you'd like the final rendered files to be, or file size required for intended use. If you intend to print the art and the maximum size you'd like it. (for sketch, lineart and colour only, type N/A if this is not your type. Emotes will default to 112x112, 56x56, 28x28)
Click the icon above to email [email protected]
Shop coming soon!
In the meantime...check out these items that will be in the shop!